 Research
Understanding future security
The Center on the Future of War focuses on creative, interdisciplinary, policy-oriented research and academic, popular, and policy-oriented publications. The Center has created and managed research projects on moral injury, U.S. drone policy, open- source data analysis of security threats, weaponized narrative, oral histories of post-9/11 surveillance and detention, ISIS recruitment in Syria, and other issues. Our Future of Proxy Warfare project produced a dozen reports viewed over 90,000 times as well as a forthcoming book, Understanding the New Proxy Wars (Oxford Univ. Press). Our work on U.S. drone use led to a Drone Wars: Transforming Conflict, Law, and Policy (Cambridge Univ. Press) and has been referenced in Congressional hearings and by major media outlets. Our Coronavirus Daily Brief has created over one million words of analysis and is read by thought leaders in the academy, media, and government.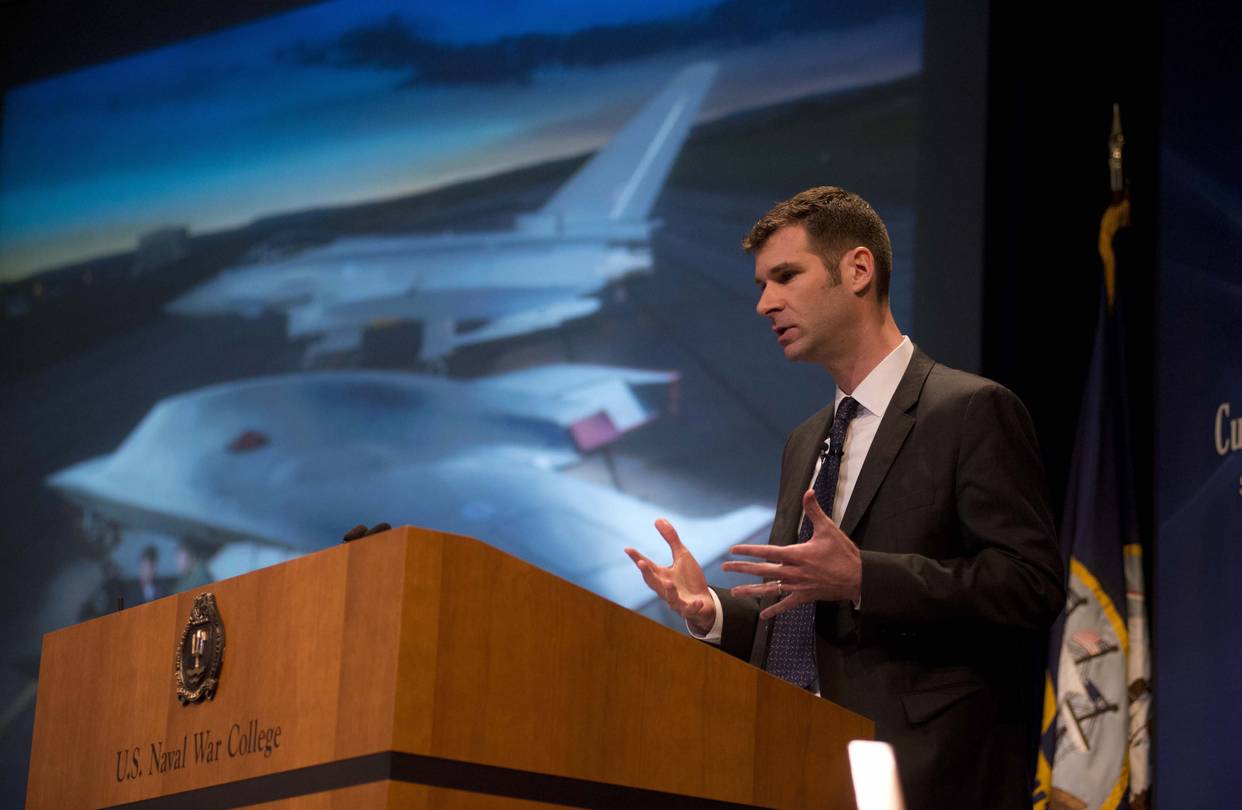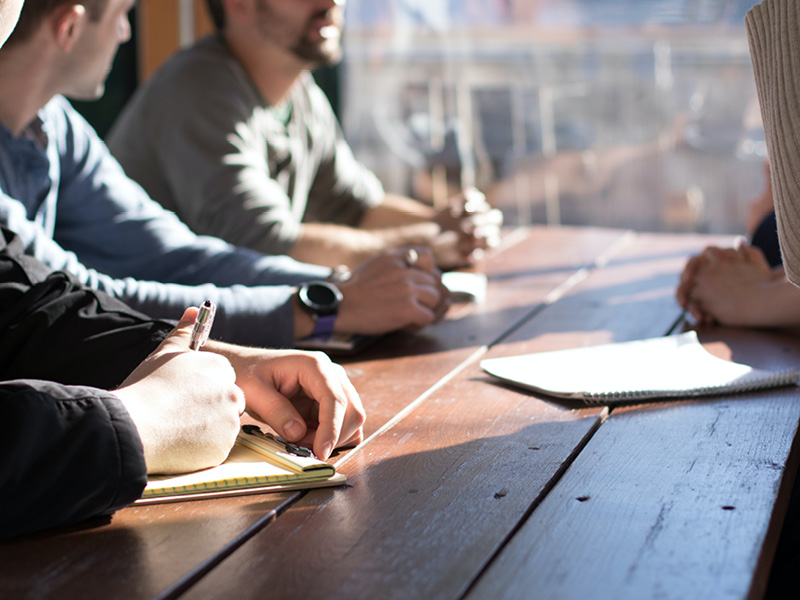 Center faculty and fellows have published articles in The New York Times Magazine, CNN, The Atlantic, Slate, Lawfare, Just Security, Foreign Policy, and major academic journals. The ASU/New America partnership has supported over 18 books that have been published or are in the pipeline, including several New York Times bestsellers. Center team members have been named Carnegie Fellows, and Social Science Research Council Fellow and have been nominated and/or awarded: a Pulitzer, an Emmy, a Carnegie Fellowship, the Lionel Gelber Prize for best book by the Council on Foreign Relations, the National Magazine Award for Reporting, the Overseas Press Club Ed Cunningham Award, the Deadline Club Award for Magazine Investigative Reporting, and other prizes.
Center research is supported by funding from multiple sources including the Social Science Research Council, the Smith Richardson Foundation, the Ford Foundation, the Carnegie Corporation of New York, and the National Endowment for the Humanities, and others.
Projects
Coronavirus Daily Brief
In March 2020, Center co-director Peter Bergen founded the Coronavirus Daily Brief, a New America/ASU partnership. Since our first brief in March 2020, we have published over 275 briefs with more than one million words of analysis of the top health and science, global, political, economic, and societal stories about the pandemic. The brief covers international politics and health policy, as well as racial and other disparities in the virus's impact on health and on the economy both in the U.S. and globally. The brief is read by between 2,000 and 4,000 people every day, including by top media, policy, and corporate leaders shaping the broader news coverage of coronavirus.
Drones
Since 2010, ASU and New America have been working together on various aspects of the use of military and civilian drones around the world. This work began with a 2011 conference that led to Peter Bergen and Daniel Rothenberg's edited collection, Drone Wars: Transforming Conflict, Law, and Policy (Cambridge University Press), as well as a number of policy presentations, panel discussions, and lectures in Washington, D.C. and at ASU. This research includes four widely cited online databases on: U.S. drone attacks in Pakistan; U.S. drone attacks in Yemen; U.S. drone attacks in Somalia; and the World of Drones project which collects information on military drone development in over 80 countries around the world. These efforts are based at New America and include research by the International Security Program team, often supported by Center Student Research Fellows.
Field Research in Syria
The Center is working with the Zomia Center on a number of field research projects in Syria with a focus on understanding why locals are attracted to specific rebel organizations, how the war was experienced on the ground, and how locals can address ISIS atrocities as part of broad-based efforts at societal reconciliation. Center faculty Anand Gopal leads a project supported by seed funding from ASU's Institute for Social Science Research to better understand why some Syrians are attracted to Islamist armed groups while others join secular rebel organizations, including an analysis of the roles of rebel governance and rebel judicial courts. We also have a project, run by Daniel Rothenberg and Tom Peter, using oral history methods and insights to document and analyze first-person experiences of Syrians who joined and/or supported ISIS within the context of the devastation, suffering, and dislocation of the Syrian conflict. This work will be presented in a book,
The Darkest and Most Frightening of My Life: Understanding ISIS Through the Lives of its Members, forthcoming from Columbia University Press. We are also working with colleagues in the Peace Engineering program at Drexel University on mapping the impact of the conflict on the city of Manbij.
Jan 6. Research Consortium
This initiative uses open-source investigative tools, data mining techniques, and journalistic methods to explore how the digital revolution is reshaping national dialogue on the future of democracy. The project links ASU, New America, and partners from 50 other research institutes to research, analyze and explain  complex dynamics through innovative data-driven research and is run by Center Faculty Candace Rondeaux. Several Center faculty are contributors and the project also involves collaboration with ASU's Data Mining and Machine Learning Lab and ASU's Data and Society hub. The project is part of work conducted under the rubric of the Future Frontlines program which helps the public and policymakers understand how technological transformation is changing the character of competition, conflict, and influence. The initiative is part of a growing movement of journalists, policy analysts, social scientists, computer and information scientists, and human rights defenders who are leveraging publicly available data to hold power to account. The U.S. Library of Congress selected the project's website to be included in its archival collection of internet materials related to the January 6th attack on the Capitol.
Future of Proxy Warfare Initiative
The project offers new ideas on the meaning of proxy warfare moving beyond dominant Cold War-era models and based on granular, context-rich evidence from fieldwork studies in Afghanistan, Iraq, Libya, Syria, and Yemen. It also creates a network of regional researchers and sponsors meetings on proxy war research in Turkey, Iraq, and the U.S. The project has produced a dozen white papers that have been viewed more than 90,000 times as well as a forthcoming book, Understanding the New Proxy Wars (Hurst, 2022). The project is directed by Peter Bergen, Candace Rondeaux, Daniel Rothenberg, and David Sterman and supported by the Carnegie Corporation of New York and other funders.
Moral Injury
This project considers the ways in which the experiences of war create complex, long-lasting ethical harm, an issue of increasing interest to veterans, their families, caregivers, and others. The project began in September 2016 and links Core Center Faculty, Affiliated Faculty, representatives of the Office for Veteran and Military Academic Engagement, the Pat Tillman Center, and local and national veterans' groups. The project also engages partners associated with the PLuS Alliance, linking ASU with Kings College London and University of New South Wales as well as local veterans' groups. Team members include ASU faculty Brad Allenby, Daniel Rothenberg, and others, as well as David Wood, ASU Future of War Senior Fellow at New America who won a Pulitzer Prize for his work on moral injury. In 2018, we began a new cooperative project on moral injury with the Institute for Philosophy and Public Policy at George Mason University, funded by the National Endowment for the Humanities, leading to a series of essays in Ethics and International Affairs.
Oral History of Post-9/11 Detention and Surveillance
This project uses humanities methods and insights to document and analyze the first-person experiences of detention and surveillance of Muslim Americans and Muslim immigrants after 9/11. The project gathers and analyzes oral histories of Muslim Americans that have been detained, government officials, prosecutors, members of communities subjected to systematic surveillance, and others. By gathering representative voices from multiple actors, we seek to present a social portrait of the social impact of post-9/11 repressive state policies through the personal narratives of those who lived through these events. The project is directed by Center Faculty Anand Gopal and Daniel Rothenberg and is supported with seed funding from ASU's Institute for Humanities Research.
Weaponized Narrative Initiative
This project explores how stories are used to impose one group's will and interests upon another. It links a discussion of the ways in which evolving technologies – the internet, artificial intelligence, bots, malware, etc. – enable strategies that build on conditions of uncertainty and mistrust, illustrating a new vision of conflict. The project is directed by Center Affiliated Faculty Brad Allenby and Joel Garreau, with Cyndi Coon as Producing and connects faculty from multiple fields with colleagues at ASU's Center for Strategic Communication and a team of outside experts.
Zomia Center
The Zomia Center is dedicated to the rigorous study of non-state spaces for scholarly and humanitarian pursuits and is an initiative supported by the Center and New America. Zomia researchers produce contextually sensitive, interdisciplinary, and empirically grounded studies on areas outside formal government control. The team currently works in Syria, Iraq, Yemen, and Afghanistan.
Organizing for a 21st Century Warfare
This project explores how China's concept of cognitive warfare presents a potential threat to U.S. security. Specifically, the research team reviews possible vulnerabilities of the U.S. military and civilian command structure and how cognitive warfare may exploit current approaches to strategic design, war planning and execution. Through a series of expert meetings, the team conducts an analysis of alternatives to the traditional Unified Command Plan as a means of enabling the U.S. to be better prepared for challenges by China and other adversaries. The team also looks for ways to develop and sustain enhancements in U.S. military potential, organization, and conceptual approaches to conflict to address future situations in innovative ways. Organizing for 21 st Century Warfare supports student researchers working under faculty guidance and presents its findings and recommendations in reports and briefings directed to policy makers, as well as other outputs. The project is run by the Association for the New Century with a grant from the Smith Richardson Foundation and managed at the Center by Professor of Practice Robert Schmidle.
Preventing Space War
This project, managed in coordination with ASU's Interplanetary Initiative, seeks to answer the question, "How do we reduce the probability of a cataclysmic space war by redefining the way that space is understood and by laying the foundations for an innovative, interdisciplinary commitment to preserving space as collaborative domain free from war?" To do this, the project team convenes an international forum in which experts from the academy, government, civil society, and industry explore the consequences and pathways to potential conflict in space, the value of open-source intelligence for space domain awareness, and understanding how space is understood socially, politically, and culturally. One of the core goals of the project is to contribute to developing a new language for conceptualizing space in relation to armed conflict and to deepen an engagement with appropriate rules, institutions and government, industry, and university commitments to protect space from becoming a domain of war. The project also creates a project website to serve as a public resource on the issue of space war to be developed with partner participation and student input and research. The project also supports a series of policy papers on issues associated with preventing space war. The project is run by Daniel Rothenberg, Professor of Practice and Co-Director of the Center, with an interdisciplinary team including ASU faculty from multiple units, and colleagues U.S. Space Force, industry representatives, and faculty from Flinders University, Oxford University, and other academic institutions.
The Center supports multiple fellows who have produced significant analytic works on a variety of security issues, including multiple journal articles and pieces in major media, as well as major books including Rosa Brooks. How Everything Became War and the Military Became Everything: Tales from the Pentagon. 2016. New York: Simon and Schuster; Share Harris. @War: The Rise of the Military-Internet Complex. 2014. New York: Houghton Mifflin Harcourt; Jonathan Katz. Gangsters of Capitalism: Smedley Butler, the Marines, and the Making and Breaking of America's Empire. 2022. New York: St. Martin's Press; David Kilcullen. Blood Year: The Unraveling of Western Counterterrorism. 2016. New York: Oxford University Press; Azadeh Moaveni. Guest House for Young Widows: Among the Women of ISIS. 2019. New York: Random House; George Packer. Our Man: Richard Holbrooke and the End of the American Century. 2019. New York: Alfred A. Knopf; Thomas E. Ricks. Churchill and Orwell: The Fight for Freedom. 2017. New York: Penguin Books; David Rohde. In Deep: The FBI, the CIA, and the Truth about America's Deep State. 2020. New York: W. W. Norton & Company; Scott Silverstone. From Hitler's Germany to Saddam's Iraq: The Enduring False Promise of Preventive War. 2018. Lanham, MD: Rowman and Littlefield Publishers; and Peter W. Singer and August Cole. Ghost Fleet: A Novel of the Next World War. 2015. New York: Houghton Mifflin Harcourt.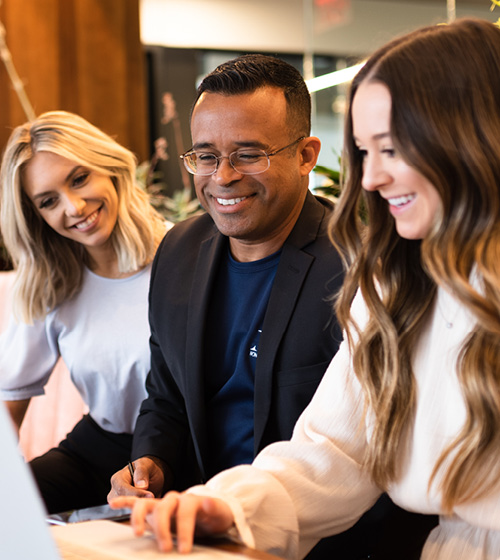 Some books by Center Faculty and Fellows:
How Everything Became War and the Military Became Everything: Tales from the Pentagon
Rosa Brooks, 2016. New York: Simon and Schuster
@War: The Rise of the Military-Internet Complex
Shane Harris, 2014. New York: Houghton Mifflin Harcourt
Gangsters of Capitalism: Smedley Butler, the Marines, and the Making and Breaking of America's Empire
Jonathan Katz, 2022. New York: St. Martin's Press
Blood Year: The Unraveling of Western Counterterrorism
David Kilcullen, 2016. New York: Oxford University Press
Guest House for Young Widows: Among the Women of ISIS
Azadeh Moaveni, 2019. New York: Random House;
Our Man: Richard Holbrooke and the End of the American Century
George Packer, 2019. New York: Alfred A. Knopf
Churchill and Orwell: The Fight for Freedom
Thomas E. Ricks, 2017. New York: Penguin Books
In Deep: The FBI, the CIA, and the Truth about America's Deep State
David Rohde, 2020. New York: W. W. Norton & Company
From Hitler's Germany to Saddam's Iraq: The Enduring False Promise of Preventive War
Scott Silverstone, 2018. Lanham, MD: Rowman and Littlefield Publishers
Ghost Fleet: A Novel of the Next World War
Peter W. Singer and August Cole, 2015. New York: Houghton Mifflin Harcourt